Mustang gone, Luego back!
---
DanP

-

27/9/12 at 09:27 PM

Sadly the mustang had to go, but glad to say it, the Viento is finally back from being in storage.

Mustang on its way to germany...



Viento back where it belongs...



The mustang was fun whilst it lasted but was always just going to be a fad, really glad to have the kit back in the garage - and now I have space for the next project too (link: chopper trike kit)

The viento needs a few jobs doing then it will be back on the road again....
---
nick205

-

27/9/12 at 10:19 PM

Now I'm a lover of 7's, but I know which I'd rather be chugging around in!
---
steve m

-

27/9/12 at 10:37 PM

+1
---
stevegough

-

28/9/12 at 06:40 AM

+2 - that was a proper old Mustang! Hope you got what you wanted for it?
---
Steve Lovelock

-

30/9/12 at 08:57 PM

So where does the chopper kit come from? I would love to build a bike kit.
---
DanP

-

30/9/12 at 09:58 PM

Hi

Chopper trike kit is from www.acmparts.net, they sell lots of different rolling chassis kits, just ordered everything I need bar the engine, hoping to build something a lot like this: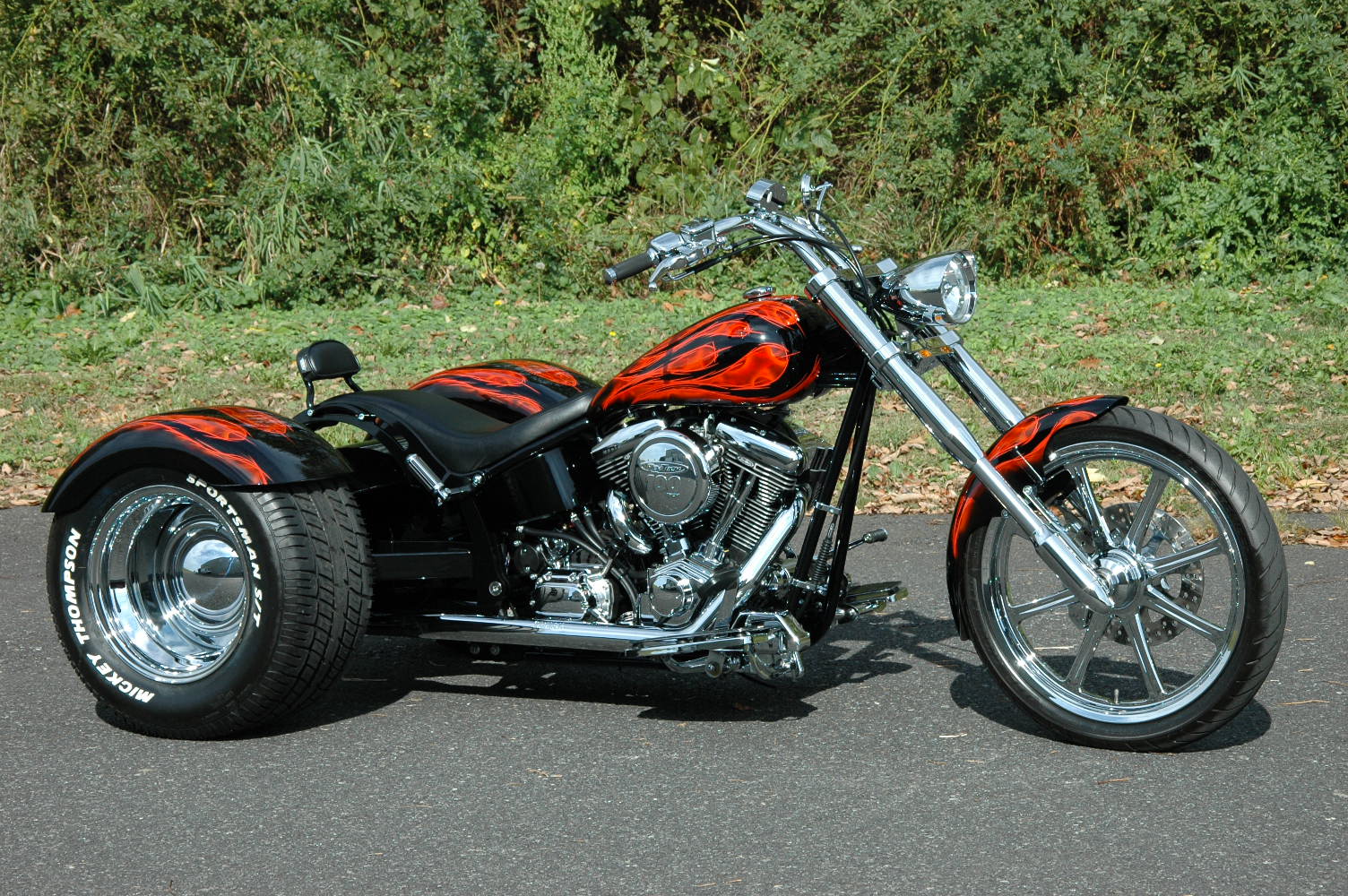 Cheers,
Dan
---
stevegough

-

1/10/12 at 08:11 AM

Not a great lover of bikes / trikes, but that has some appeal. I think its probably the Bling! factor!

However, make it a bit smaller than the photo, or you'll never get it in your garage!!
---