MX5 NA/NB brakes - all 4 corners
---
CorseChris

-

24/1/21 at 04:21 PM

I built my Midlana using the donor MX5 brakes....but they aren't working for me so I've had to go large.

Fronts are with 255mm vented discs, Mintex MDB1686 pads

Rears are slightly different - they are standard calipers but I fitted a pair of Freakyparts caliper adapter brackets to allow for fitment of the Mk2.5 Sport rear discs which are 276mm solids. Brackets included - retail at £90 a pair. Details here: Caliper Brackets Pads are Eicher brand 101 68 0129

All calipers were stripped, cleaned, painted and rebuilt with new pistons, seals, boots, bleed nipples and pad fitting hardware.

All bolts/pins/brackets/etc were de-rusted, blasted and zinc plated.

Discs & pads were new when fitted and have done about 40 miles. Basically, drive to MOT & back, one IVA test.



£200 plus shipping at cost, or free collection from Evesham, Worcestershire area. UK buyers only, no PO boxes, proxy delivery companies etc.

I'll get some pictures organised....
---
CorseChris

-

1/2/21 at 01:36 PM

Some pictures of what's included. All taken 27/1/21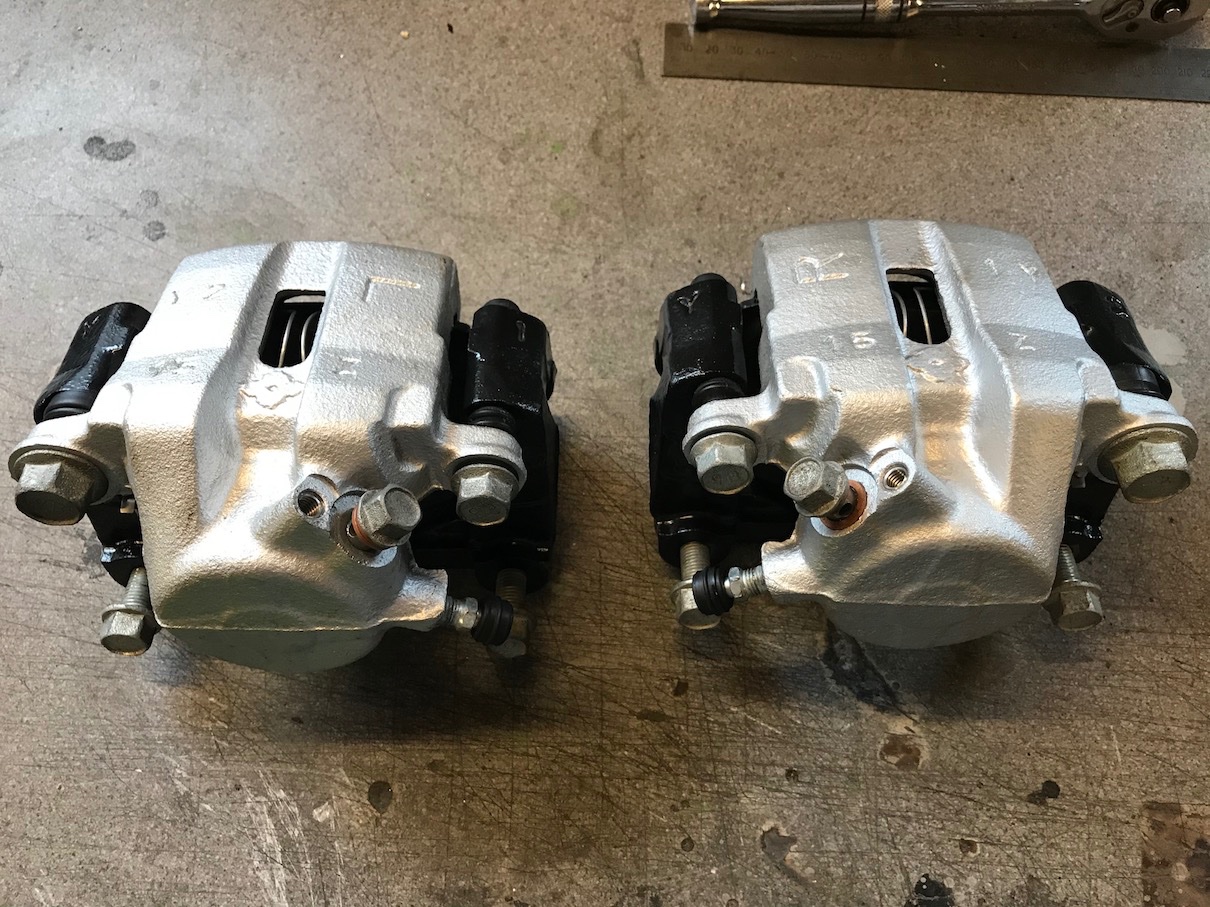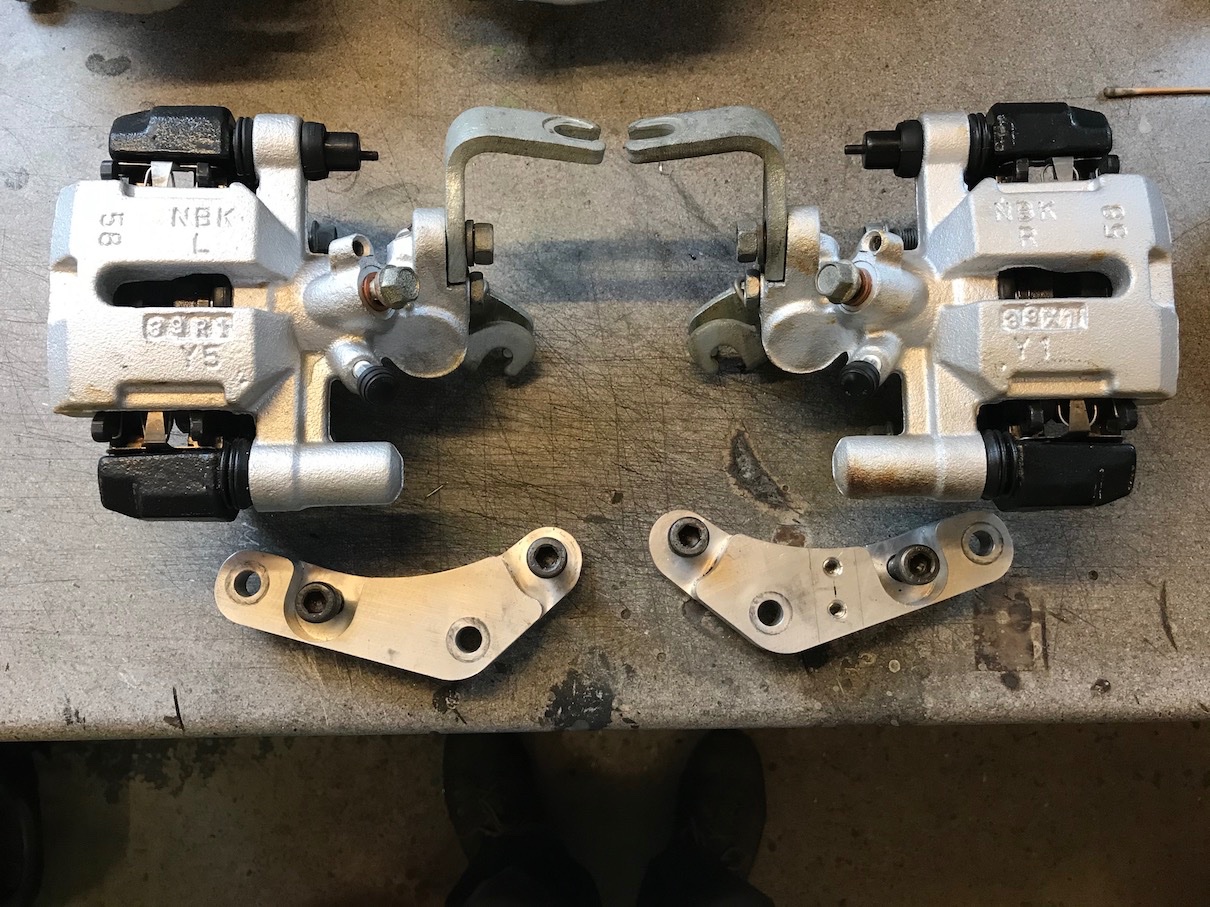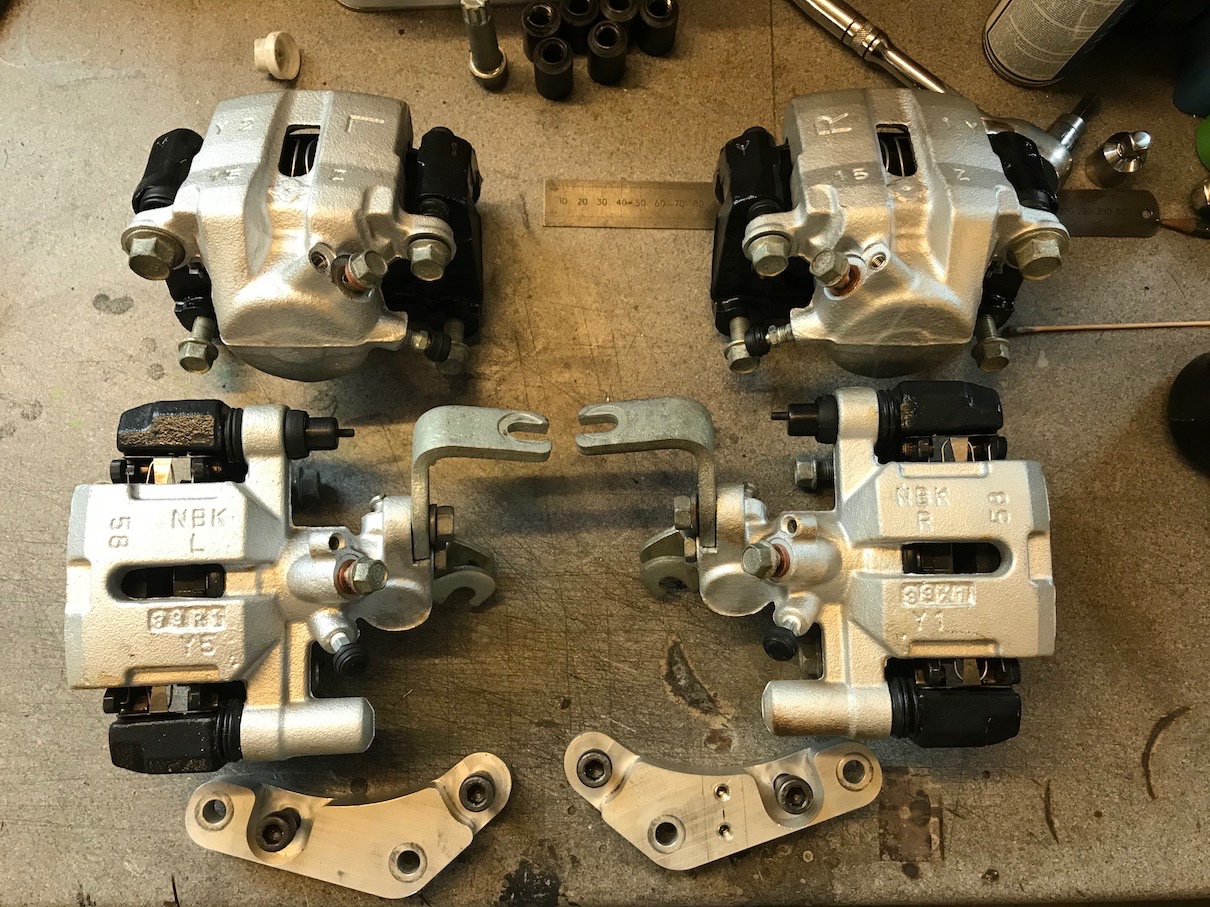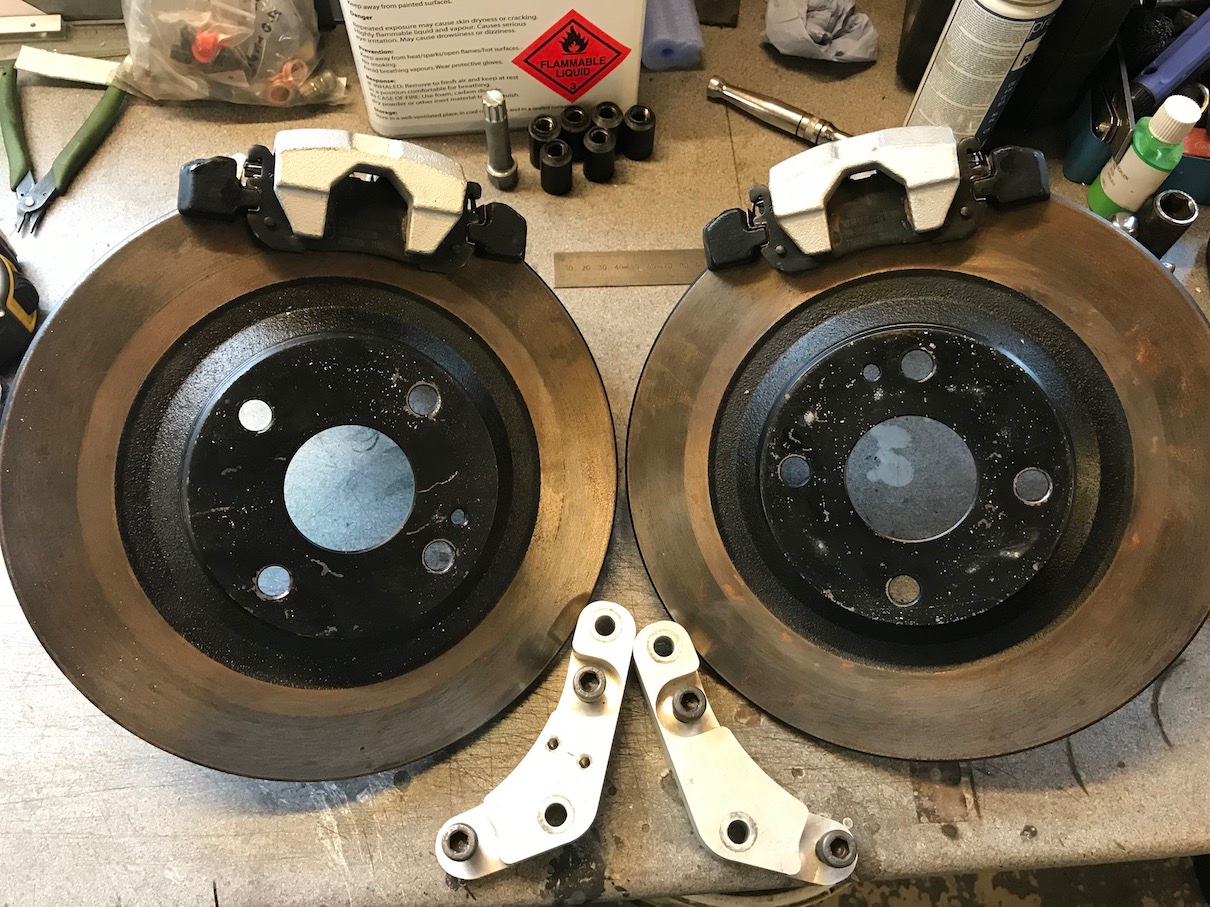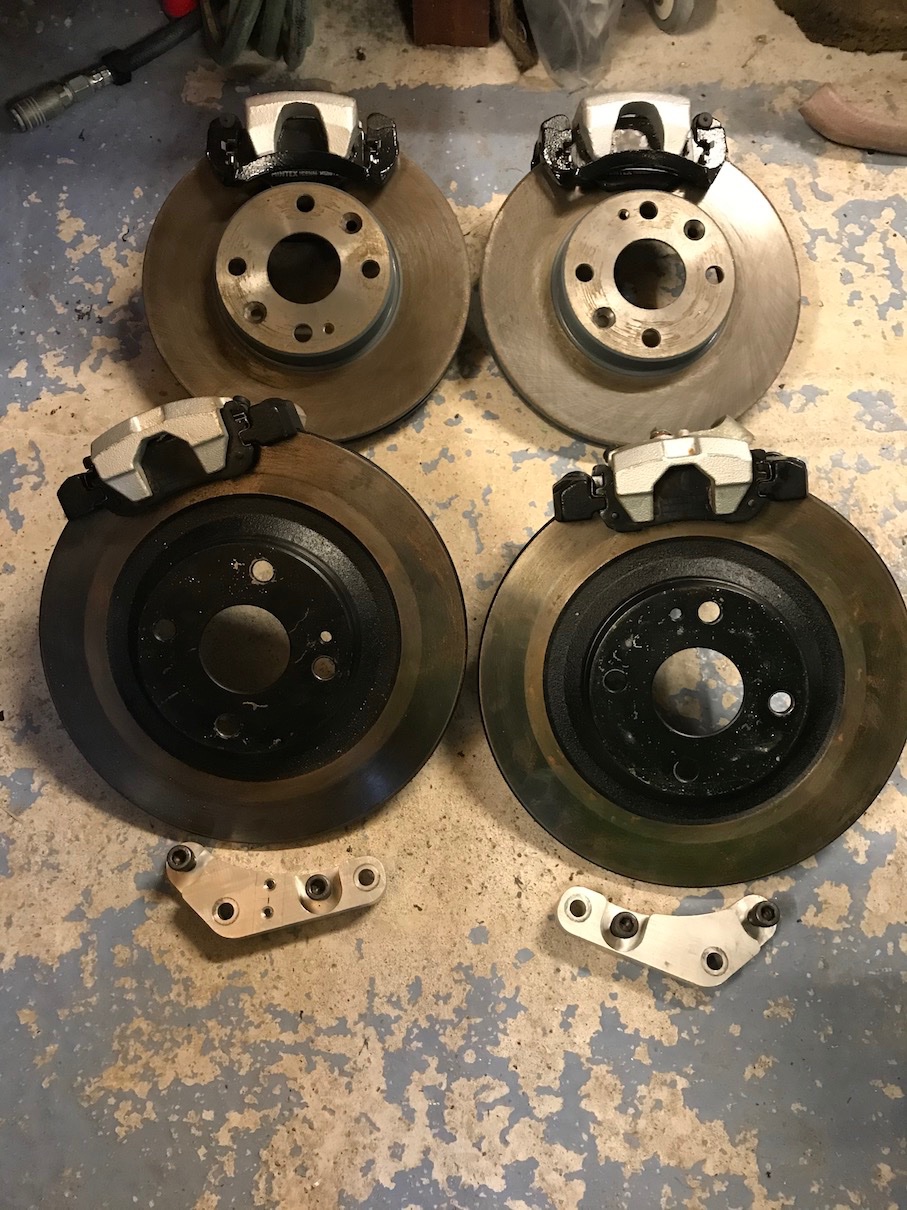 ---